Landing Gear Day
The following photos were taken on July 10th 2004 during "Operation Gear Swing"
Photos Courtesy of Paul Laforet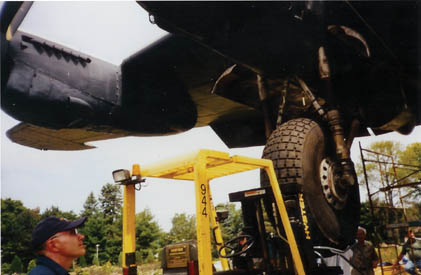 Lowering the Stbd main landing gear.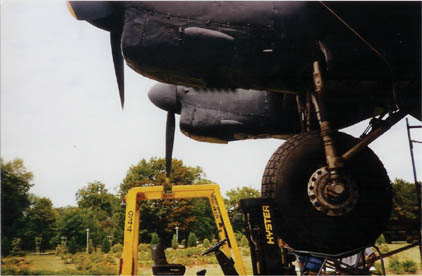 The overall condition of the main landing gear and wheels and tires is very good considering their age. This tire had to be removed for a replacement inflation valve to be fitted.
Close up of the Stbd main landing gear.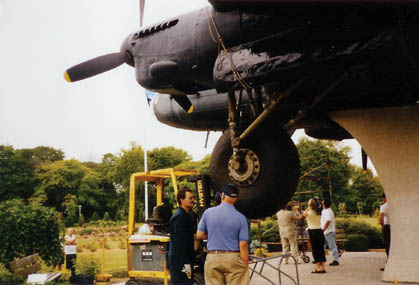 This wheel and tire was also in excellent condition and still held air pressure!
Lowering the Port main landing gear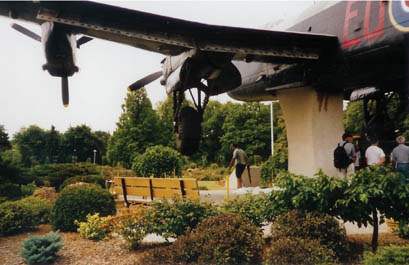 Wheels and Flaps down for landing!
Last Updated October 25 2004